Dual layer HDPE double colour board/sheet/panel
Category:
所属分类: текстурированный сэндвич-лист ПНД
Summary:DuallayerHDPEdoublecolourboard/sheet/panelOurHDPESheetCharacters:1.veryflatonthesurface2.Thethicknesstoleranceis+2-0,somemadeaccordingtoyourrequirements.3.Thecolorispureandanycolorcanbemadebyus.4.Weca
консультация по продукту:
Leave a message online
подробное описание
Dual layer HDPE double colour board/sheet/panel
Our HDPE Sheet Characters:
1.very flat on the surface
2.The thickness tolerance is +2 -0,some made according to your requirements.
3.The color is pure and any color can be made by us.
4.We can give you an accurate size of UHMWPE Sheet with advanced machine.
5.Different shaped UHMWPE Sheets also can be made by us like bending sheet.
6.According to different requirements with different application, special specifications can be customized, like anti-UV, fire-resistant,anti-static and with other characters.
HDPE Sheet Specifications:
1. Thickness: 2- 300mm.
2. Width: 1000mm,1200,1300mm,1500mm,2000mm
3. Length: no limit
4. Surface: Smooth, Sand or corrugation.
5. Heating size change rate under 80°C: 52% (standard ≤60% ).
6. Tensile Strength in lengthways: 8.08 Mpa (Standard ≥7.0Mpa).
7. Tensile Strength in transverse: 7.71 Mpa (Standard ≥7.0Mpa).
8. Any color, machining with drawing available.
OEM Sevrice :
We provided you with various OEM Sevrice .HDPE Block ,HDPE Impact bar ,HDPE Strip , rod and other HDPE parts .

Our HDPE Sheet Standard Size:
1.Thickness: 2 - 300mm
2. Width: max 2000mm

Any small size need us to cut , we can satisfy your special need .

hdpe Color:
Black,Blue,Green,White,Yellow,Red,Orange or other customer color according to your requirements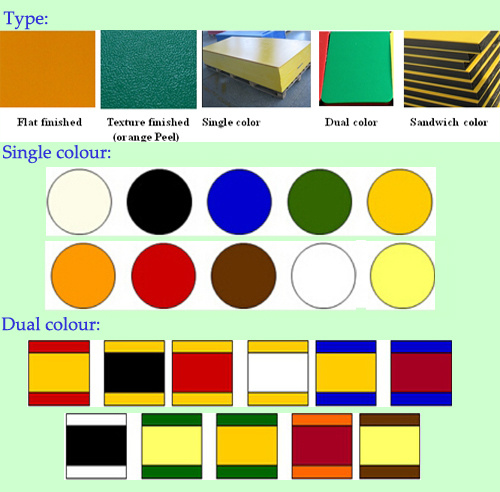 соответствующая информация
MESSAGE ONLINE
оставить сообщение в Интернете