China direct factory UHMWPE PE1000 PE500 PE 300 plastic 4x8ft SHEETS

Application of UHMWPE sheet :
1. Chemical Engineering: Corrosion and wear resistantance mechanical parts
2. Thermal power: coal handling, storage of coal, warehousing chute lining
3. Coal processing: sieve plate, filter, U-underground coal chute lining.
4. Concrete: cement raw and finished product silo silo lining
5. Grain: food storage or chute lining.
6. Mining: sieve plate, chute linings, wear anti-bonding part.
7. Food industry: star-shaped wheel, transmission timing bottle screw, bearings, guide rollers, guides, slide blocks, etc.
8. Some kind of fender panels and front face of fender.
Property of UHMWPE sheet :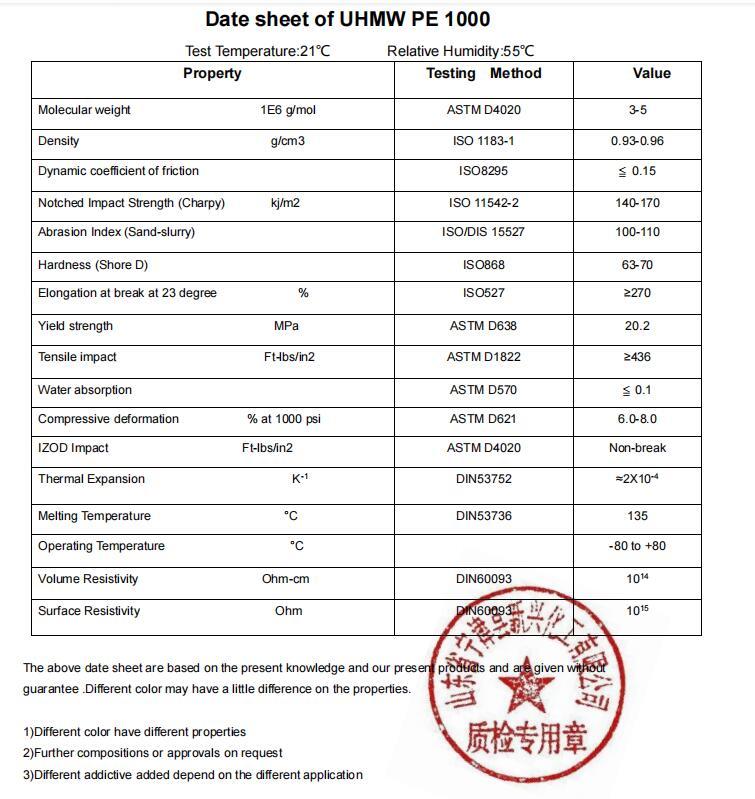 UHMWPE sheets can be called :
wear resistant uhmwpe strip /sheet
anti-static uhmwpe sheets
borated polyethylene neutron shielding sheets
anti-static grade UHMWPE sheets
UHMWPE suction box
UHMWPE impact bar
UHMWPE railway sleepers
anti-UV polythylene UHMWPE sheets
anti-flame PE sheets
UHMWPE marine fender pads
UHMWPE wear resisting liners
UHMWPE crane outrigger pads or foot pads
PE 300 PE 500 PE 1000 PE 2000 plastic sheets
Xinxing UHMWPE products are used in many industry fields , more information pls visit our company video introduction .
https://youtu.be/k_A272Y9-BQ
https://youtu.be/bR_T6FVOPFg
Interest ? Call me ! 0086 18769467160 (whatsapp )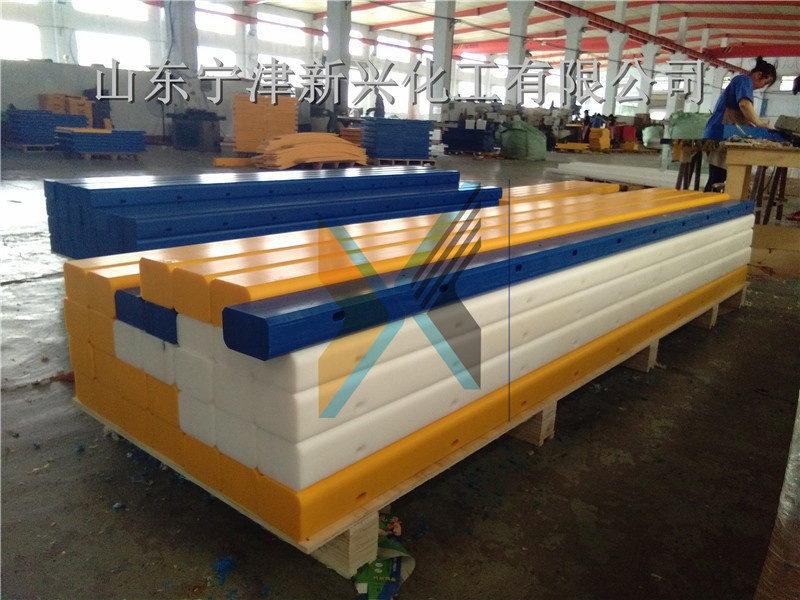 Keywords: UHMWPE,PE,1000,PE,500,PE,300,plastic,sheets
соответствующая информация
COPYRIGHT © 2022 Shandong Ningjin Xinxing Chemical Co.,Ltd. SEO